Our Team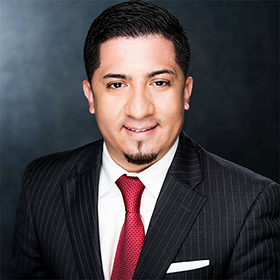 Luis A. Lopez
President & CEO
I was born in Boston, MA to Guatemalan parents who came to America to achieve the "American Dream".
In 2013 I graduated from The University of Massachusetts-Lowell with a Bachelor of Science & Bachelor of Arts in Marketing and Management becoming the first in my family to graduate from college!
I entered the financial services in 2014 because I saw a need on helping individuals with their financial future and I knew this wasn't a job but something I can turn into a career.
In 2017 I decided to launch LA Legacy Financial dedicated to helping Restaurateurs, Entrepreneurs, and Business Owners leave a long lasting Legacy for many generations to come. I get asked this often if I was born in LA but it stands for my name Luis Alonzo. Maybe one day I will move to LA.
When I am not helping my clients at LA Legacy Financial I am doing the following:
Working out at the Gym(building muscle)
Eating Tacos/Burritos(my favorite food) I also like trying out new food from different cultures too!
Traveling
Mindset work
Ronaldo, Pacquiao, and Lebron are my favorite Athletes
Denzel Washington and Leonardo DiCaprio are my favorite actors
If you are looking to work with a trusted resource please send me a direct message or email me to schedule an introductory chat.
Jacqueline Lopez
Operations Manager
Jacqueline in 2017 joined LA Legacy Financial LLC. She works with the firm and its clients to provide exceptional customer service. She manages the day-to-day operation and administrative work.