Our Team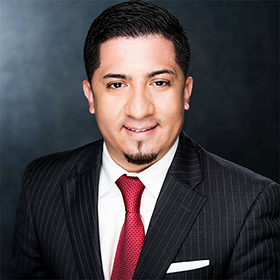 Luis A. Lopez
President & CEO
Luis began his career in the financial services industry in 2012 with Putnam Investments as a Client Service Representative. In 2014, Luis joined New York Life as an agent and grew a passion for helping his clients reach their financial goals. Luis focuses on providing tax strategies1, retirement planning, and asset protection.
Luis graduated from the University of Massachusetts-Lowell with a degree in Marketing and Management. Luis' determination and dedication has helped him achieve New York Life's Executive Council2 from 2014-present. He is a member of the National Association of Insurance and Financial Advisors(NAIFA).
Luis currently resides in Waltham, MA. His hobbies include going to the gym, meal prepping, traveling various countries and watching sports. Luis is also part of the Read to a Child Program and is a mentor in the Big Brothers Big Sisters of America Program.
Jacqueline Lopez
Operations Manager
Jacqueline in 2017 joined LA Legacy Financial LLC. She works with the firm and its clients to provide exceptional customer service. She manages the day-to-day operation and administrative work.

1Neither LA Legacy Financial, LLC or its staff nor New York Life Insurance Company or its agents or affiliates provide tax, legal or accounting advice. Please consult your own tax, legal or accounting professional before making any decisions.

2Council is an annual company recognition program based on agent production from July 1- June 30.